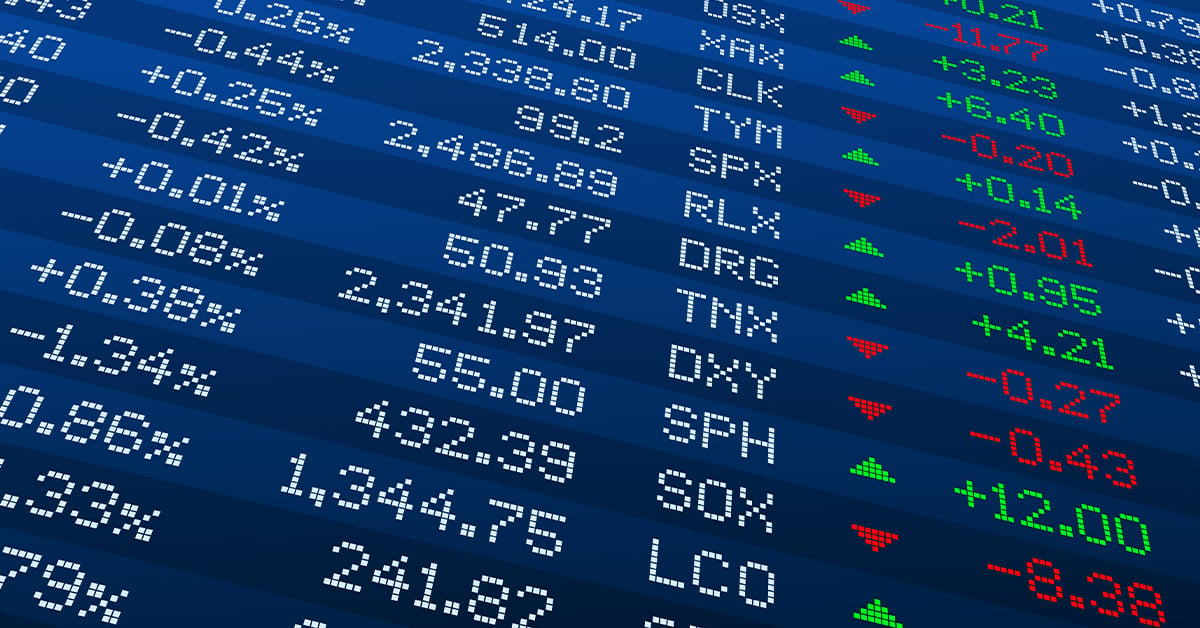 Introduction by Austin Bryan, CFP®, Senior Advisor

A massive shock to the markets in early March left many questions for our worldwide economy and leadership. While individuals rallied to do their part many were left wondering how our financial system would stand up to such a drop in value in such a dramatic fashion. Memories of the 2008-2009 financial crisis were resonating with many, including the world governments who very quickly took steps to stabilize and renew the economic engine. A few lessons to be learned as we look back at the events in 2020 markets and the potential result of these actions from our partners at Blackrock.
"First the "new nominal" is not simply about our expectation for a higher inflation regime in the next five years. It means stronger growth in the near term, and eventually higher inflation -without the typical rise in nominal bond yields. As a result, we see very different market implications than in the past. Previous episodes of rising inflation were costly for investors, leading to higher interest rates that pressured valuations across asset classes via rising discount rates. Yet the policy revolution means any rise in inflation from today's levels will be better for risk assets than in past episodes, in our view.
Central banks have signaled they will be more willing to let economies run hot with above-target inflation by changing their policy frameworks to make up for prior inflation undershoots. At the same time, the fiscal-monetary policy revolution –a necessary response to the Covid-19 shock –risks greater political constraints on central banks' ability to lean against inflation. We see central banks likely curbing nominal yield rises to prevent an unwanted tightening of financial conditions.
Second, COVID-19 has accelerated geopolitical trends such as a bipolar U.S.-China world order and a rewiring of global supply chains for greater resiliency –with less priority on efficiency.
Strategic U.S.-China rivalry looks here to stay, with competition and bifurcation in the tech sector at its core. We are likely to see an increased emphasis in both countries on seeking self-sufficiency in critical industries of the future. China is looking to master foundational technologies such as semiconductors, in which it has traditionally lagged the U.S.
Lastly, COVID-19 has acted as a great accelerator of structural trends that were already in place –an increased focus on sustainability; widening wealth, income, and health inequality; and the dominance of e-commerce. The pandemic has focused attention on underappreciated sustainability-related factors and supply chain resilience. The euro area, for example, is putting green infrastructure and digitalization spending at the center of its economic restart efforts –helping speed up the transition to a low-carbon economy. The pandemic has heightened the focus on inequalities within and across countries due to the varying quality of public health infrastructure –particularly across EMs –and access to healthcare.
And COVID-19 has hastened the dominance of e-commerce and the demise of struggling brick-and-mortar retailers."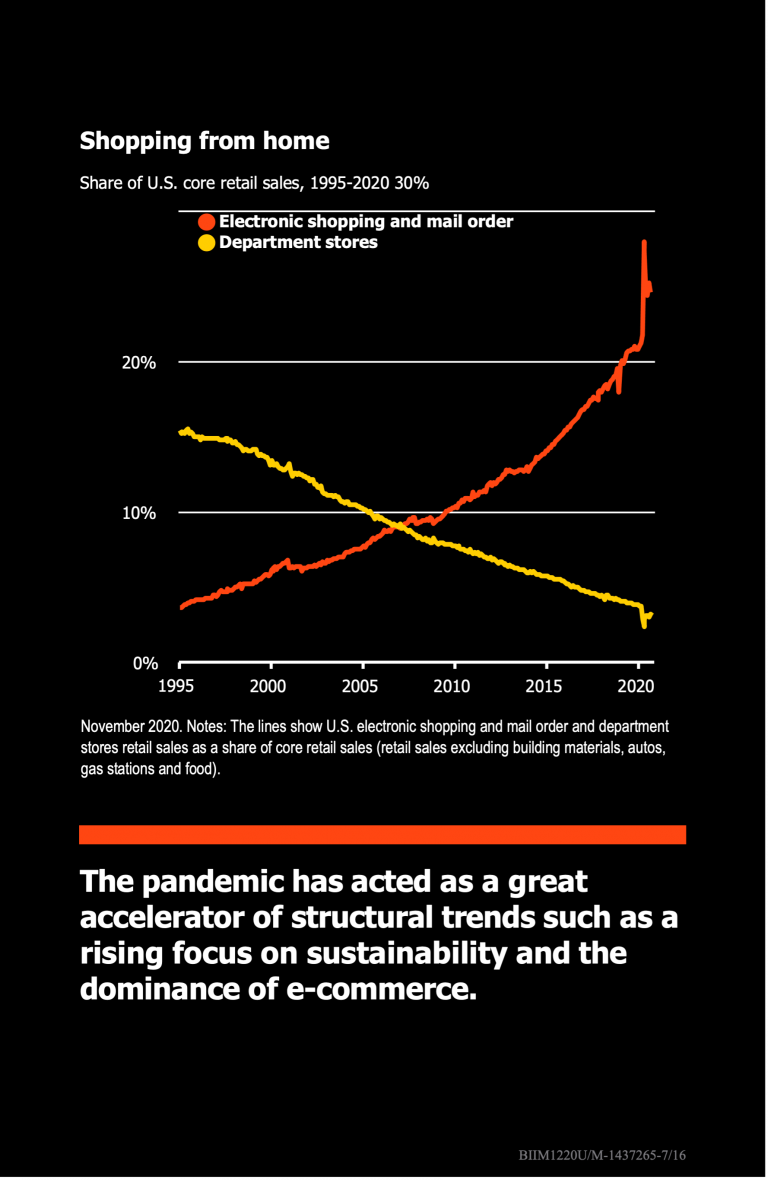 About HoganTaylor Wealth
HoganTaylor Wealth provides an integrated approach to investment and financial planning and is a registered investment advisor and subsidiary of HoganTaylor LLP. HoganTaylor Wealth takes its fiduciary responsibility seriously. Without commission, referral or soft-dollar arrangements, they operate on a fee-only basis to ensure everyone's interests are aligned with those of the client.
INFORMATIONAL PURPOSE ONLY. This content is for informational purposes only. This content does not constitute professional advice and should not be relied upon by you or any third party, including to operate or promote your business, secure financing or capital in any form, obtain any regulatory or governmental approvals, or otherwise be used in connection with procuring services or other benefits from any entity. Before making any decision or taking any action, you should consult with professional advisors.

© 2021

This material is not intended to be relied upon as a forecast, research or investment advice, and is not a recommendation, offer or solicitation to buy or sell any securities or to adopt any investment strategy. The opinions expressed are as of 10/30/2020, and may change as subsequent conditions vary. The information and opinions contained in this material are derived from proprietary and nonproprietary sources deemed by BlackRock to be reliable, are not necessarily all-inclusive and are not guaranteed as to accuracy. Past performance is no guarantee of future results. There is no guarantee that any forecasts made will come to pass. Reliance upon information in this material is at the sole discretion of the reader.

Prepared by BlackRock Investments, LLC, member FINRA

© 2021 BlackRock, Inc. All Rights Reserved. BLACKROCK is a trademark of BlackRock, Inc. All other trademarks are those of their respective owners.

The information in this document is provided in good faith without any warranty and is intended for the recipient's background information only. It does not constitute investment advice, recommendation, or an offer of any services or products for sale and is not intended to provide a sufficient basis on which to make an investment decision. It is the responsibility of any persons wishing to make a purchase to inform themselves of and observe all applicable laws and regulations. Unauthorized copying, reproducing, duplicating, or transmitting of this document are strictly prohibited. Dimensional accepts no responsibility for loss arising from the use of the information contained herein.

"Dimensional" refers to the Dimensional separate but affiliated entities generally, rather than to one particular entity. These entities are Dimensional Fund Advisors LP, Dimensional Fund Advisors Ltd., Dimensional Ireland Limited, DFA Australia Limited, Dimensional Fund Advisors Canada ULC, Dimensional Fund Advisors Pte. Ltd, Dimensional Japan Ltd., and Dimensional Hong Kong Limited. Dimensional Hong Kong Limited is licensed by the Securities and Futures Commission to conduct Type 1 (dealing in securities) regulated activities only and does not provide asset management services.

UNITED STATES: Dimensional Fund Advisors LP is an investment advisor registered with the Securities and Exchange Commission.