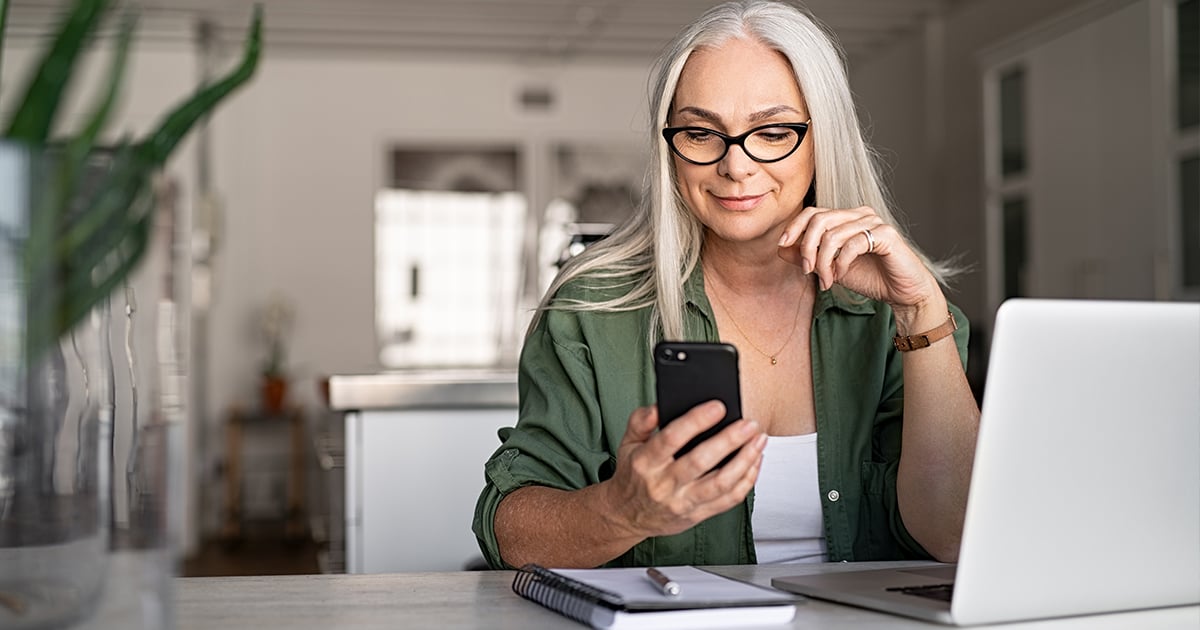 Introduction by Austin Bryan, CFP®, Senior Advisor

As our world becomes more connected through technology, we see more headlines around the need for cybersecurity and many wonder how this impacts them directly and if they are taking the right steps to protect themselves and their loved ones. We have asked our colleagues at HoganTaylor Technology to help bring us tips on a regular basis to share with our clients to inform and help prepare them for the challenges around this ever-changing world online. Adam Prichard with HoganTaylor Technology shares some tips for our friends and clients.
Looking back at 2020, some might focus on the pandemic or the economic crisis that we endured. Those headlines overshadowed the headlines about breaches and cybersecurity threats up until the year came to a close. You may recall that in December we started to hear about a cybersecurity attack that involved the US Government called the Solarwinds "Supply Chain Attack." This attack could become the most significant attack of our lifetime. Besides the fact that it has impacted over 35,000 Solarwinds clients which include fortune 500 companies and the US Government, it was the type of attack and the difficulty to identify it that makes it significant. This was not the first and it certainly will not be the last Supply Chain Attack.
While this may be interesting, you may still be asking what does this have to do with me personally? It may not seem like you are being attacked, but you may be surprised to learn just how often you are being attacked regardless whether you are being targeted. According to one top antivirus company in Q2 of 2020, they detected 1,245,894 malicious installers on mobile devices and a total of 14,204,345 attacks on mobile devices were blocked. Are you running an antivirus program on your mobile device? While most people may not see their mobile device as a potential threat, it should be noted that a significant portion of the malicious installers in the report included Banking Trojans.
Another potential threat is the IoT devices. It is estimated that IoT devices experience an average of 5,200 attacks per month. A few of these devices you might find in your home would be an Alexa or Google Home device, streaming TV, Internet connected thermostat (Nest, Hormel) and even a home security system. There are several others out there and if you take the time to ask yourself "is this device connected to my WiFi?" you could potentially identify more than you expected. IoT devices usually are vulnerable due to insecure authentication services and the lack of firmware updates. These devices provide entry points into your home networks that can be leveraged by an attacker to gain access to other sensitive devices on your network. These devices can also be used to allow an attacker to create a Botnet that is used to attack other networks. Network segmentation is instrumental in protecting yourself form these kinds of threats.
It may not be feasible for everyone to be able to create the layers of protection that is required to defend against most adversaries, but there are things that you can do that only cost you time. You have all heard that you should create complex passwords, but password phrases are even better, and you should not reuse a password, make every password unique. If you are worried about forgetting them, use a password manager like LastPass to manage them. They have a family plan that allows you to share passwords with other members of your family. The next step is to enable multifactor authentication (MFA) on every account that you are able, this allows you to have another layer of protection from someone accessing your account. The next step is critical, remember to backup your devices, especially computers and mobile devices, the largest type of attacks was ransomware over the last several years. To protect yourself from this type of attack, you must regularly backup your systems so that you can restore your data, since 9 times out of 10, even if you pay the ransom, you will not be able to retrieve your data.
As a quick recap, here are a few items to consider when thinking about your personal cybersecurity:
Use password phrases to make your passwords more complex but still easy for you to remember
Enable multifactor authentication (MFA) on accounts that are important to you
Back up your important data and devices
In 2021, it is predicted that cyber threats will continue to increase and become more sophisticated. Attackers will target IoT devices in home environments, looking for ways into corporate environments as more employees are working remotely. Every service without MFA will suffer a breach, and these are just a few of the predictions for 2021. Take the time today to defend yourself from these types of attacks with the few simple tips above.
HoganTaylor Wealth
HoganTaylor Wealth provides an integrated approach to investment and financial planning. HT Wealth is a registered investment advisor and subsidiary of HoganTaylor LLP. Working with our clients' other advisors, we are able to help coordinate the investment, tax, estate, and insurance protection issues to simplify the needs of individuals, families and business owners.
If you have any questions about the content of this publication, or if you would like to visit with a wealth manager regarding your long-term investment strategy, please contact the author, Austin Bryan, via email at abryan@hogantaylor.com or by phone at 479.521.9191.
About HoganTaylor Technology
HoganTaylor Technology is a newly formed subsidiary of HoganTaylor, encompassing all of the Firm's information technology service offerings including managed services, outsourced CIO and technology solutions, cybersecurity services, and IT strategy and assessments. If your organization needs assistance in evaluating its technology strategies and goals, please reach out to a HoganTaylor Technology professional to discuss any questions you may have.
INFORMATIONAL PURPOSE ONLY. This content is for informational purposes only. All expressions of opinion are subject to change. This content does not constitute professional advice and should not be relied upon by you or any third party. This content is not to be construed as an offer, solicitation, recommendation, or endorsement of any particular security, products, or services.
Past performance is not a guarantee of future results. There is no guarantee investment strategies will be successful. Investing involves risks, including possible loss of principal. Investors should talk to their financial advisor prior to making any investment decision.
Investors should talk to their financial advisor prior to making any investment decision.
HoganTaylor Wealth LLC, a registered investment advisor and subsidiary of HoganTaylor LLP.